Our customer is a leading manufacturer of Intraocular Lenses (IOL).
The company operates in the field of surgical ophthalmology where even the slightest defect, quality, and traceability are crucial concerns.

Challenge
The industrial division had identified a critical challenge in its operations: ensuring reliability and standardization in the quality control process across all group factories.
Until now, cosmetic inspection of IOL was carried out manually by operators who inspected lenses under binoculars to detect any defects.
This traditional manual process presented several issues:
variability and subjectivity, leading to disparities in defect assessment across factories and operators themselves
a critical operation that could limit production capacity
repetitive, complex and labor-intensive tasks that required lengthy operator training.
Solution
A collaborative project was initiated with V-OPTICS to develop a complete automated quality control system.
Together, we developed one of the first models of QualiLENS® 150, designed for batch production. This machine inspects lenses loaded on trays.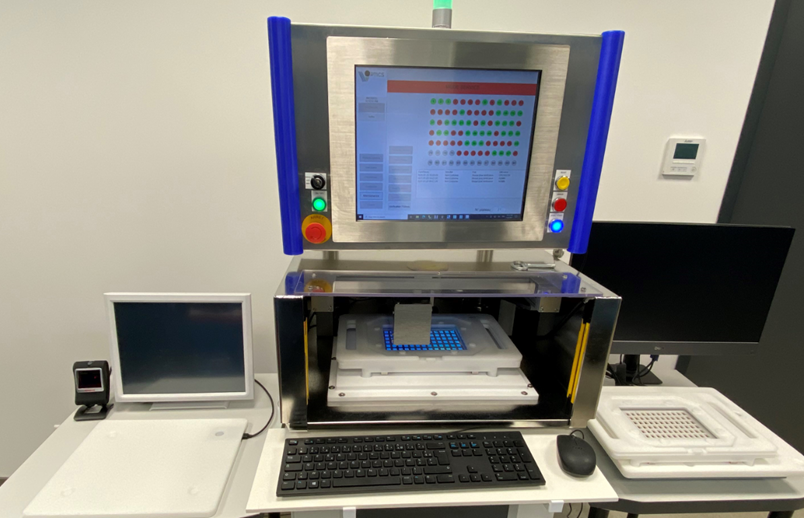 The collaboration was conducted in project mode, with numerous workshops and simulations to optimise the technical and practical aspects of the solution. This included fine-tuning trays, working positions, materials and cleaning, as well as integrating the interface with their ERP system to efficiently manage flow of products and data.
QualiLENS® system goes beyond defects visualisation.
Image processing through advanced algorithms enables defects to be identified, classified and sorted.
The defect database, so-called "defauthèque," was enriched through close collaboration with our different customers, who provided batches of lenses with varying defect levels to adjust our algorithms.
Upon customer's request, the machine is now able to classify lenses into 4 categories:
fail (red indicator)
pass (green indicator)
requires human assessment (orange indicator)
requires cleaning (blue indicator).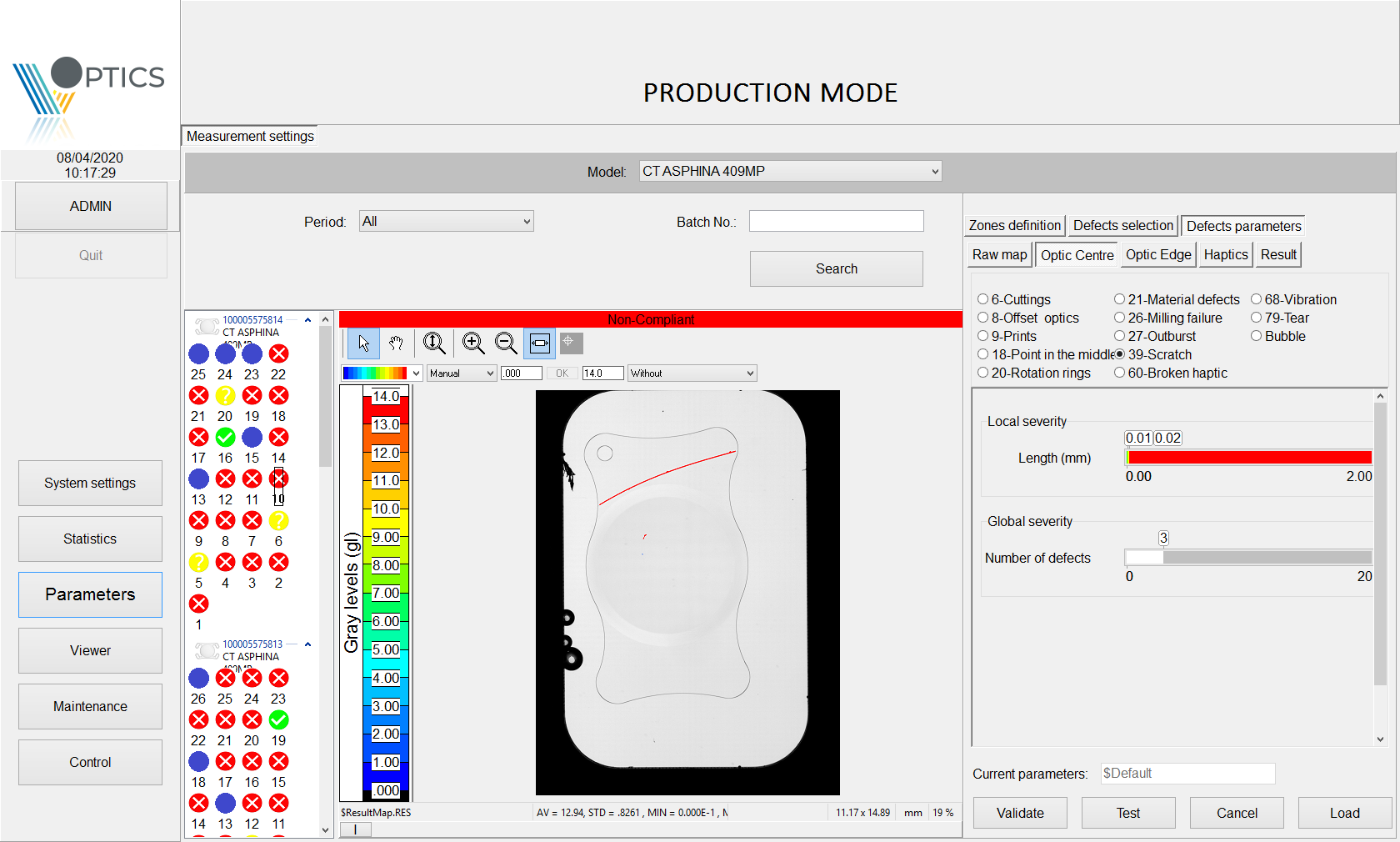 Outcome
After passing our customer's rigorous validation protocols, QualiLENS® 150 solution was successfully tested on an initial production site, and its deployment across their entire group is underway.
On reference batches, comparing human diagnostics to those automatically generated by QualiLENS® 150, proves a drastic improvement of consistency and repeatability of the control, strengthening confidence in the proposed technology.
The solution ensures much more objectivity and consistency in their cosmetic inspection process.
It provides a standardized and constant evaluation metric, securing stability and regularity of quality control. Every manufactured IOL undergoes the same level of inspection, regardless of the production site or operator.
We are proud to say that this solution has revolutionized their cosmetic inspection process.
Our customer also expressed satisfaction with responsiveness and attentiveness of V-OPTICS teams.  A relationship of trust has been established between our two companies, based on genuine collaboration and a willingness to adapt the solution to the customer's specific requirements.
"We've established a relationship based on trust, and we're in a true partnership mode"

Project Manager Process Engineering
Leading manufacturer of IOL